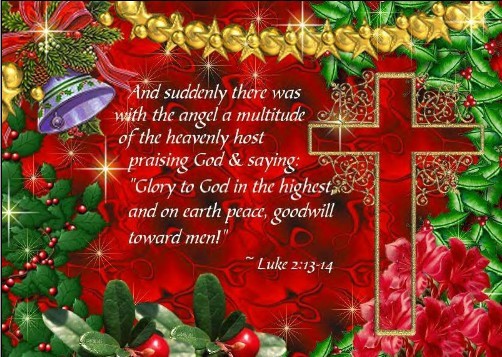 It's almost a custom these days to wish "Merry Christmas" with Christmas gifts. But using your Christian Christmas poems to express sincere Christmas blessings and appreciation to your pastor is also perfect and personalized.
Personalized Pastor Appreciation Gift Plaques
Pastors are some of the most wonderful people on the planet. They give of themselves sacrificially often asking nothing in return. So we can't miss any appropriate occasions to show our appreciation and love to our pastors. This Christmas poem express our deeply blessing and wish to our pastor, wish he has happy and bright Christmas life.
You know our pastor or priest has those same pressures and bad days from time to time. Due to the nature of the job, he may have more of them than the average person. But unlike the rest of us, he often doesn't have the luxury of a sounding board. But what can we do for them, just a "Christmas Blessing" may be nice.
Christmas Blessing
Bless this little heart, this white soul that has won the kiss of God for you, our pastor!
He loves the light of the sun, he loves the sight of your face.
Clasp him to your heart and bless him.
He has come into this land of an hundred cross-roads.
He came to your door, and grasped your hand to ask his way.
He will follow you, laughing and talking, and not a doubt in his heart.
And bless you "Merry Christmas".
Our clergy are people just like us - they have strengths, and they have weaknesses. They get tired. They get frustrated. They make mistakes just as we do. They can't please everyone all the time. They also need recognition and prayer from us. This Christmas song shows our care and support to them.
My Christmas Song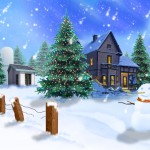 This Christmas song of mine will wind its music around you, my pastor, like the fond arms of love.
This Christmas song of mine will touch your forehead like a kiss of blessings.
When you are alone it will sit by your side and whisper in your ear, when you are in the crowd it will fence you about with aloofness.
My Christmas song will be like the faithful star overhead when dark night is over your road.
My Christmas song will sit in the pupils of your eyes, and will carry your sight into the heart of things.
It is important to pray for your pastor's family as well as the pastor, because if the enemy can't get to the pastor, he'll focus on his family. This poem is funny and fresh to wish pastor's family have wonderful Christmas.
Family Joys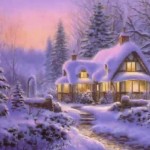 Christmas is filled with special joys,
And the very best of all
Is contemplating those dear to us,
And the memories we recall.
We often think at Christmas time
Of people, affectionately,
And we realize how blessed we are
To have you in our family.
Your pastor may has anything or he doesn't need anything but your simple and personalized Christmas gifts from your heart may go a long way in bringing a smile to your pastor's face. Show him/her that their service does matter to you!
The Christmas Gift of Knowing You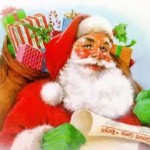 The Christmas season fills our hearts with joy;
Bright, happy days bring special kinds of pleasure.
We're wrapped in the excitement of it all,
The sights, the sounds, the smells, the tastes we treasure.
Yet when we have some quiet time to think
About our finest blessings all year through,
We focus on our family and our friends,
And appreciate the gift of knowing you!