Use best birthday quotes and cute birthday quotations to decorate pastor birthday gifts will be wonderful and meaningful, your heartwarming appreciation quotes will highlight pastor's birthday.
Personalized Pastor Birthday Gift Plaques
Are you browsing net for birthday quotes? This article has collected unique birthday quotes to share with everyone. These quotations can be used in birthday greetings and show your appreciation and blessing to your pastor.
"Your birthday is a special time to celebrate the gift of 'you' to the world."
Some like Sunday like Monday, but I like your birthday, happy birthday my pastor.
And in the end, it's not the years in your life that count. It's the life in your years.
I send to you warm wishes that your happiness will be as wonderful as the happiness, you have always given me. Wish you happy birthday.
Sending birthday blessings filled with love and peace and joy wishing sweetest things happen right before your eyes.
God made the sun, the earth, the moon, the stars, but love he could not make another one when he made a love like you. Pastor, happy birthday!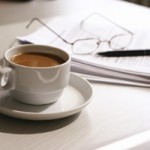 Celebrate our pastor's birthday may be also good way to appreciate and support him. You know our pastor or priest has those same pressure and bad days from time to time. Due to the nature of the job, he may have more of them than the average person. But unlike the rest of us, he often doesn't have the luxury of a sounding board.
Pastor often doesn't pay more attention to his birthday, even never remember it, but for us, celebrate pastor birthday from your heart and let him enjoy relaxed day is important and meaningful. He will get strength and warmth while he read these heartwarming appreciation quotes.
You are like two years older than me so it really encourage me to see that walking with the Lord keeps you young and cool, just another good reason to stay close and continually seek God!
I pray that God places a hedge of protection and blessing around you and your family that the enemy is not able to penetrate and as shepherd of the flock, that He will strengthen you against the inevitable attacks that must be against you almost continuously!!Now we can encourage you to Press On!
I am not sure you could ever completely understand how you and your family have touched our lives.
We're praying that the Lord will pour out His super abundant blessings upon you and those you love. We thank God for the many ways He has used you to speak blessing into our lives.